There's no place like home—especially when it's updated, functional, and perfectly reflecting your style. For many homeowners across Florida's Treasure Coast, the heart of the home is the kitchen. It's the place where family gatherings, holiday celebrations, and everyday meals take place. Thus, keeping it fresh and inviting is paramount. For those considering a makeover, our article '10 Inspiring Kitchen Remodel Ideas for Florida Homeowners' is a gold mine of inspiration and practical advice.
We at TradeWinds Kitchen & Bath understand that renovating a kitchen can be a daunting task, particularly for busy homeowners who value both quality and affordability. From choosing the right layout and cabinets to selecting the perfect style that complements your home, the process can be overwhelming. But fret not! We're here to help you navigate through this journey, transforming your kitchen into a stunning masterpiece that not only enhances your home's value but also improves its functionality and aesthetic appeal.
In this piece, we'll explore the world of kitchen remodel ideas, highlighting the top trends and designs that are making waves in Florida homes. Whether you lean towards a more traditional style or love the sleekness of modern designs, we've got you covered. So, sit back, relax, and let us guide you through these inspiring kitchen remodel ideas that are sure to whet your appetite for a kitchen makeover. Let's dive in!
How TradeWinds Kitchen & Bath Can Help
Diving into a kitchen remodel can feel like jumping into the deep end without a lifeguard on duty. You might be swimming in ideas, but how do you bring them to life? This is where TradeWinds Kitchen & Bath comes in, offering a lifeline of expert guidance and top-notch services.
Firstly, our team offers a one-stop-shop approach. This means you get everything from in-house designers to high-quality materials under one roof. No need to juggle multiple contractors or suppliers. Our designers will work closely with you to understand your vision, layout options, and style preferences. They will then transform your ideas into a tangible 3-D model. This model serves as a visual aid, helping you envision what your remodeled kitchen will look like.
Whether you're partial to the charm of traditional designs or the elegance of modern styles, we've got you covered. We offer a wide range of designs that cater to every homeowner's taste. This flexibility allows us to create a custom kitchen that truly reflects your personality and lifestyle.
At TradeWinds Kitchen & Bath, we understand that every homeowner's dream kitchen is unique. That's why we offer custom options tailored to your needs. Want an open-concept kitchen with a large center island? We can do that. Prefer a coastal-style kitchen that mirrors the beautiful beaches of Florida's Treasure Coast? Consider it done.
Another thing that sets us apart is our commitment to high quality and affordability. We believe that you shouldn't have to break the bank to make your dream kitchen a reality. Our team is committed to providing you with the best quality materials and services at an affordable price.
Lastly, we understand the trust that homeowners place in us when they choose us for their kitchen remodel. We take this trust very seriously. Our team is committed to maintaining a high level of professionalism and integrity throughout the process. We keep you informed every step of the way and ensure that the project stays on schedule and within budget.
In a nutshell, TradeWinds Kitchen & Bath is not just a kitchen remodel service. We are your partners in turning your kitchen remodel ideas into a stunning reality. So why wait? Contact us today and let us help you create the kitchen you've always dreamed of!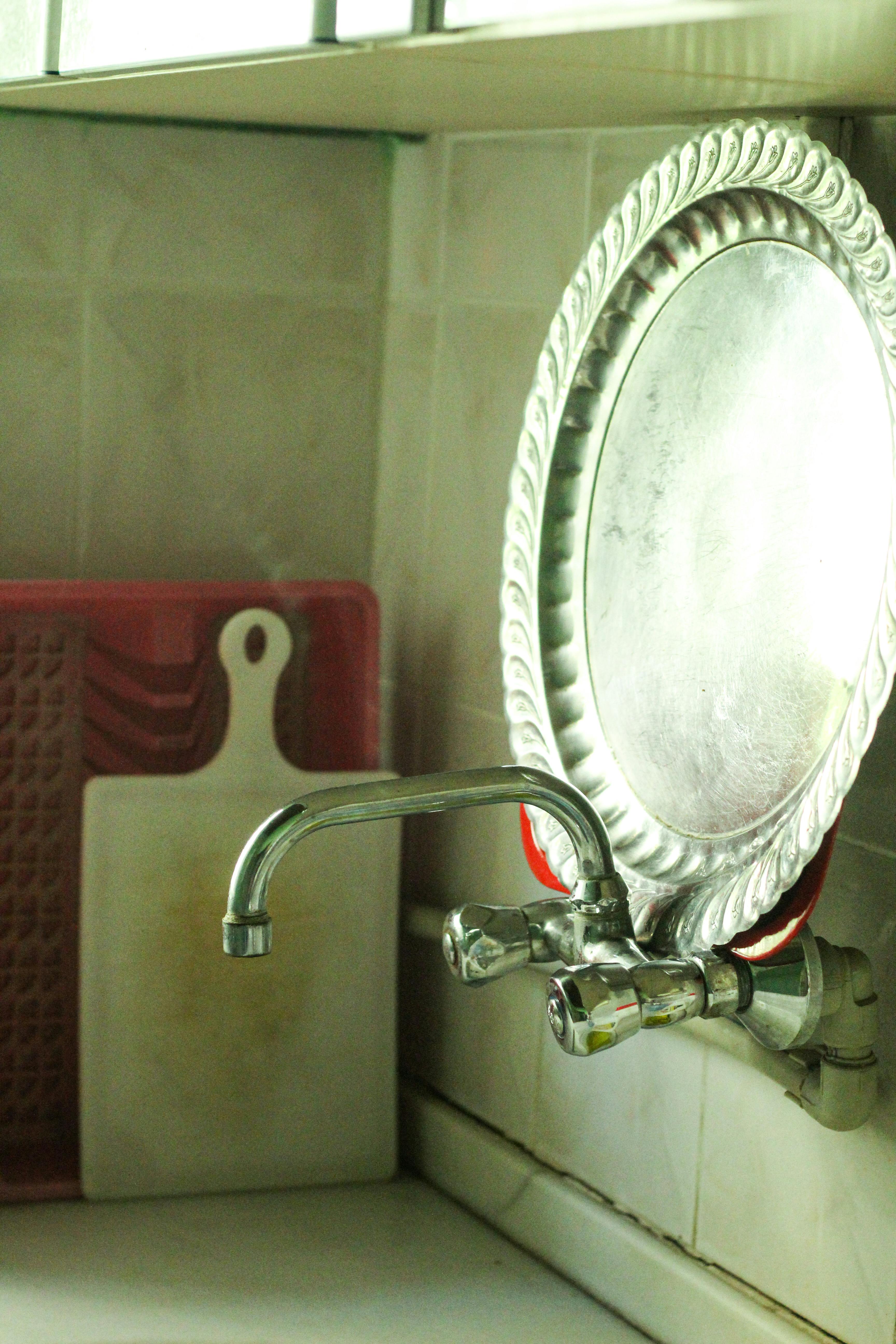 Top 10 Kitchen Remodel Ideas
Feeling inspired to begin your kitchen remodel journey? Here are ten kitchen remodel ideas that can give your kitchen a fresh, modern look while increasing its functionality and value.
Open Concept Kitchen
An open concept kitchen creates a seamless flow from the kitchen to the living area, making your space appear larger and more welcoming. This design is perfect for those who love to entertain, as it allows the host to interact with guests while preparing meals.
Coastal Style Kitchen
Living in Florida's Treasure Coast, a coastal style kitchen can resonate with the surrounding natural beauty. Think about incorporating shades of blue and white, along with natural materials like wood and wicker, to create a serene and relaxing atmosphere.
Outdoor Kitchen
Take advantage of Florida's beautiful weather by creating an outdoor kitchen. This can be as simple as a grill and dining set, or as elaborate as a fully-equipped kitchen with a pizza oven, wet bar, and lounge area.
Smart Kitchen
Upgrade your kitchen with smart appliances for added convenience. From smart fridges that can help you manage your groceries, to smart ovens that can be controlled remotely, these devices can make your kitchen more efficient and user-friendly.
Eco-Friendly Kitchen
Consider eco-friendly options for your kitchen remodel, such as energy-efficient appliances, low-flow faucets, and sustainable materials for your cabinets and countertops. Not only will these choices help the environment, but they can also save you money in the long run.
Dual Island Kitchen
A dual island kitchen is the epitome of luxury and functionality. Use one island for food prep, and the other for casual dining or as a bar area. Plus, they add extra storage and counter space, making your kitchen more versatile.
White and Bright Kitchen
A white kitchen never goes out of style. It's clean, bright, and it can make your space appear bigger. Pair it with pops of color or metallic accents for a modern twist.
Rustic Farmhouse Kitchen
For a cozy and inviting feel, consider a rustic farmhouse kitchen. Use reclaimed wood, vintage elements, and warm colors to create a space that feels both timeless and homey.
Minimalist Modern Kitchen
If you prefer a sleek and uncluttered look, go for a minimalist modern kitchen. Opt for streamlined cabinets, neutral colors, and minimal decor to create a calm and functional space.
Traditional Style Kitchen
For those who appreciate classic aesthetics, a traditional style kitchen can be a great choice. Think about using rich wood tones, ornate details, and timeless materials like granite or natural stone.
Each of these kitchen remodel ideas can help transform your kitchen into a space that reflects your style and meets your needs. Whether you prefer a modern minimalist style or a classic traditional look, Tradewinds Kitchen & Bath can help bring your dream kitchen to life.
Cost Considerations for Kitchen Remodeling in Florida
When planning a kitchen remodel, understanding the potential costs is crucial to avoid unwanted surprises and ensure a smooth project. Let's delve into some important cost considerations for kitchen remodeling in Florida.
Average Cost of Kitchen Remodeling
It's important to have a ballpark figure of what kitchen remodeling may cost you. According to data, a midrange kitchen remodel can cost between $40,000 and $75,000, while a more upscale transformation can run between $110,000 to $145,000. However, these costs can fluctuate based on various factors, including the size of the kitchen, the materials used, and the specific renovations undertaken.
Factors Influencing the Cost
Several factors can influence the total cost of your kitchen remodel. The size of your kitchen and the scope of your project are key determinants. More extensive renovations will naturally come with a higher price tag. The materials you choose can also significantly impact your budget. For example, butcherblock countertops offer a light, inviting feel and can be more affordable than granite or marble. The cost can also be affected by your location. For example, remodel costs on the West Coast can be about 10% higher than the national average.
Ways to Save on Kitchen Remodeling
While remodeling your kitchen is an investment, there are ways to keep costs down without compromising on quality.
Plan ahead: Having a detailed plan can help prevent costly mid-project changes.
Choose materials wisely: Opt for materials that offer a balance between cost, durability, and aesthetics. For example, butcherblock countertops can be a cost-effective and stylish alternative to granite.
Maximize storage: Enhance your kitchen's functionality without breaking the bank by optimizing your existing storage space. By decluttering your cabinets, you can create more space without the need for costly additions.
Work with professionals: Hiring a professional team like Tradewinds Kitchen & Bath can save you time, money, and stress in the long run. They can guide you through the process, offer expert advice, and help prevent costly mistakes.
Remember, while cost is an important consideration, it's equally critical to focus on value. A well-executed kitchen remodel can enhance the functionality and aesthetic appeal of your home, providing a return on your investment that goes beyond monetary value.
Conclusion
Taking the plunge into a kitchen remodel can feel daunting, but with a clear vision and the right team on your side, it can be an exciting journey that transforms your home and enhances your everyday living. Whether you're dreaming of a sleek, minimalist modern kitchen or a cozy, rustic farmhouse style, the possibilities are endless.
TradeWinds Kitchen & Bath, located in Stuart Florida offers high-quality, affordable services for kitchen and bath remodels, and their team of in-house designers are adept at turning your dream kitchen into a reality. Their designers can present a 3-D model of your kitchen layout, allowing you to visualize your custom options and make informed decisions.
One of the most rewarding aspects of a kitchen remodel is the opportunity it offers to infuse your personal style into the heart of your home. Whether you prefer the classic elegance of a traditional style kitchen, the laid-back charm of a coastal style kitchen, or the cutting-edge tech of a smart kitchen, the options are as diverse as they are inspiring.
Remember, a kitchen remodel is more than just an aesthetic upgrade. It's a chance to increase your home's value, improve its functionality, and create a space that truly reflects your lifestyle and taste. With careful planning, smart budgeting, and a team of experienced professionals like TradeWinds Kitchen & Bath, your dream kitchen is within reach.
As you embark on this journey, remember that the best kitchen remodels combine form and function, style, and sustainability. Choosing eco-friendly options and smart appliances not only reduces your environmental footprint but also saves on energy costs in the long run.
Finally, don't forget the power of a well-planned outdoor kitchen. Especially in the beautiful climate of Florida's Treasure Coast, an outdoor kitchen can significantly extend your living space and provide the perfect setting for entertaining friends and family.
In conclusion, your kitchen remodel is an investment in your home and your quality of life. It's an opportunity to create a space that not only meets your practical needs but also provides a welcoming environment where memories are made. So whether you're planning a major overhaul or a few strategic upgrades, let this be your guide to creating a kitchen that you'll love for years to come.